Recipes
Leprechaun Bark Recipe for St. Patrick's Day in Kingwood
February 29, 2020
Follow the rainbow to this pot of gold, a tasty green treat that is simple to make! You can create this recipe in a spacious open-concept kitchen in your apartment near Kingwood and The Woodlands in honor of St. Patrick's day! For more information on our beautiful luxury apartment homes featuring kitchens with granite countertops and spacious islands contact us today!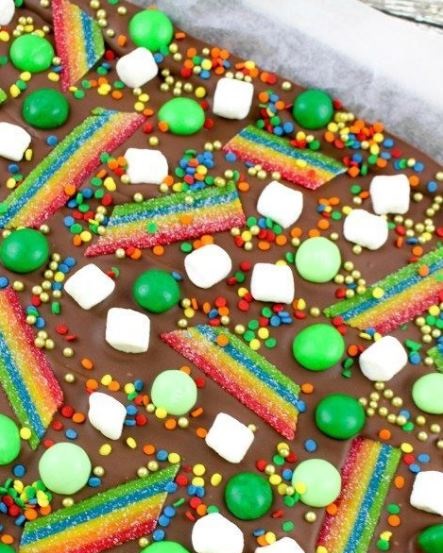 INGREDIENTS
12 oz bag dark cocoa candy melts
5-6 Air Heads Xtreme rainbow sour strips
1/2 cup mini marshmallows
1/2 cup mint M&M's candies
multi-colored confetti sprinkles
gold ball sprinkles

DIRECTIONS
1. Line a 10 x 15 baking sheet with parchment paper.
2. Add the dark cocoa candy melts to a double boiler pan under medium heat. Stir occasionally until it is melted and smooth.
3. Pour the melted chocolate onto the parchment-lined baking pan and smooth evenly with a spatula.
4. Lay the rainbow pieces at random on top of the bark. Add the mini marshmallows and green M&M's candies on top. Lastly, sprinkle the multi-colored confetti and gold balls all over the chocolate. You will have to sprinkle rather quickly as the bark begins to harden within 5 minutes.
5. Chill for 1 hour or until bark is completely hardened.
6. Once chilled, break into pieces, serve, and enjoy!
HAPPY ST. PATRICK'S DAY!


Source: Classy Mommy Blog