Recipes
November Recipe - Kentucky Bourbon Pie
November 20, 2020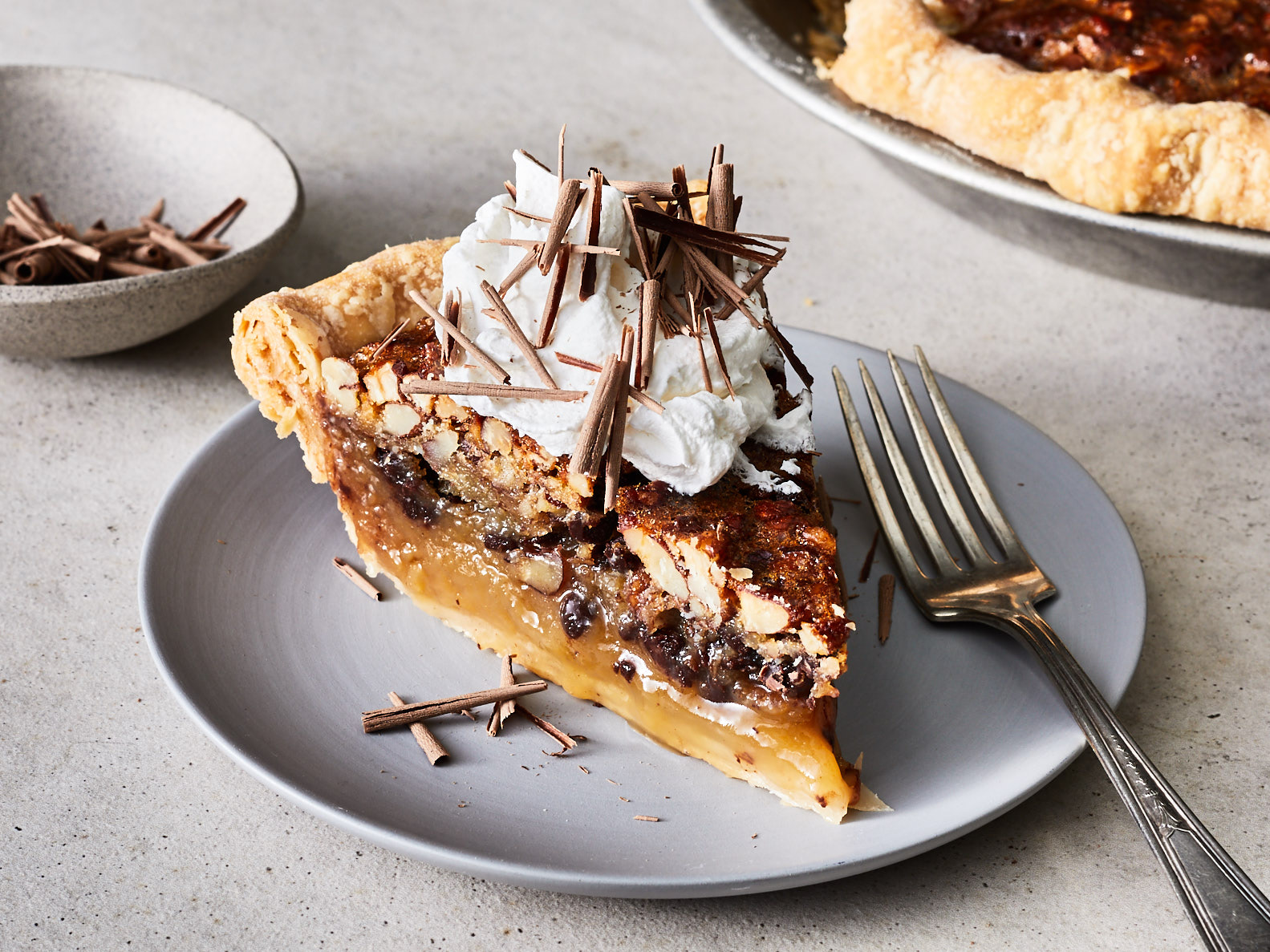 This month we asked Mariela, Resident Coordinator at The Pointe at Valley Ranch Town Center, to share her favorite Thanksgiving recipe with you, and this one does not disappoint. This Kentucky Bourbon Pie is not your traditional Pecan Pie. Packed with flavor, the combination of chocolate, pecans, and bourbon will guarantee you the title of "Best Desert" this year.
Ingredients
1/2 (14.1-oz.) pkg. refrigerated piecrusts
1 1/2 cups chopped pecans
1 cup miniature semisweet chocolate chips
1 cup light corn syrup
1/2 cup granulated sugar
1/2 cup packed light brown sugar
4 large eggs, lightly beaten
1/4 cup (2 oz.) unsalted butter, melted
2 tablespoons all-purpose flour
2 tablespoons (1 oz.) bourbon
2 teaspoons vanilla extract
1/2 teaspoon table salt
Directions
Preheat oven to 325°F. Fit piecrust into a 9-inch metal pie plate; crimp edges. Sprinkle pecans and chocolate chips evenly over piecrust.
Whisk together corn syrup, granulated sugar, and brown sugar in a saucepan. Bring to a boil over medium-high; boil, whisking occasionally, until sugars are dissolved, about 5 minutes.
Whisk together eggs, butter, flour, bourbon, vanilla, and salt in a heatproof bowl. Slowly pour 1/3 cup of the hot corn syrup mixture into egg mixture, whisking constantly until fully incorporated. Whisk in remaining hot corn syrup mixture until smooth. Pour filling over pecan mixture in piecrust.
Bake in preheated oven until pie edges are set and begin to puff up, but pie center is still slightly jiggly, 45 to 50 minutes. Transfer to a wire rack; let cool completely to room temperature, about 2 hours. Slice and garnish with whipped cream and chocolate shavings.
Recipe from Southern Living